Pronunciation: [al-FAL-fuh]

Though alfalfa is generally grown for fodder, the seeds are also sprouted for human consumption. Alfalfa sprouts are popular in salads and on sandwiches. See also sprouts.

From The Food Lover's Companion, Fourth edition by Sharon Tyler Herbst and Ron Herbst. Copyright © 2007, 2001, 1995, 1990 by Barron's Educational Series, Inc.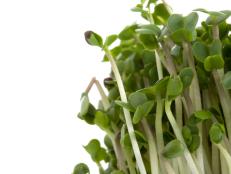 In late January, commercial growers of genetically modified alfalfa sprouts got the green light. This controversial decision has the food industry fighting and with good reason. Find out what's been going on and tell us where you stand on the issue.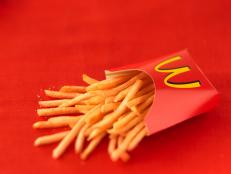 In this week's nutrition news: The link between depression and obesity, another beef recall and CSPI threatens to sue the golden arches over Happy Meal toys