Pronunciation: [ah-MEHR pee-KAWN]

An extremely bitter (amer is French for bitter) French vermouth-style apéritif. It has a dark reddish-brown color and is flavored with gentian, orange, and cinchona bark, which yields quinine—hence, the bitterness. Amer Picon is typically taken with soda water, but is also used in various cocktails. Also known simply as Picon.

From The Food Lover's Companion, Fourth edition by Sharon Tyler Herbst and Ron Herbst. Copyright © 2007, 2001, 1995, 1990 by Barron's Educational Series, Inc.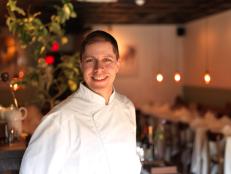 We asked some of the nation's top talent what they crave after turning off the stoves.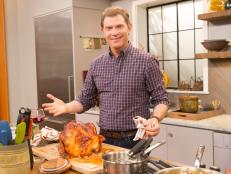 Thanksgiving at Bobby's house starts extra early as he preps for 50 guests and includes two whopping turkeys. Hear from him to learn his tried-and-true Thanksgiving tips.