This category of nonnutritive, high-intensity sugar substitutes includes acesulfame-k, aspartame, neotame, saccharin and sucralose.

From The Food Lover's Companion, Fourth edition by Sharon Tyler Herbst and Ron Herbst. Copyright © 2007, 2001, 1995, 1990 by Barron's Educational Series, Inc.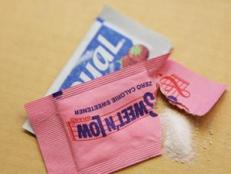 Everyone knows those little pastel packets at restaurants and coffee shops -- the artificial or no-calorie sweeteners. We see descriptions like "substitute," "natural" and "made from sugar" attached to these food additives, but what does it all mean? There is more to these "sweets" than meets the eye.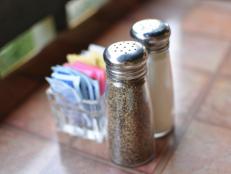 New research is giving us another reason to question the safety of artificial sweeteners. Researchers concluded that artificial sweeteners may be contributing to diseases like obesity and diabetes. It may be another reason you should swap the pink or blue packet of the artificial stuff for something more natural.