A light, creamy frosting made with softened butter, powdered sugar, egg yolks and milk or light cream. This uncooked frosting is beaten until light and creamy. It can be flavored in many ways and is used both as a filling and frosting for a variety of cakes and pastries.

From The Food Lover's Companion, Fourth edition by Sharon Tyler Herbst and Ron Herbst. Copyright © 2007, 2001, 1995, 1990 by Barron's Educational Series, Inc.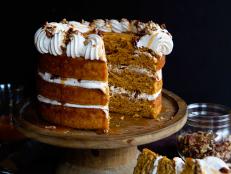 This pumpkin cake is full of fall flavors, and it is easy enough for a beginner baker to make.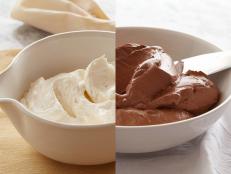 Recreate the flavors of your favorite bakery frostings by making these rich chocolate and vanilla buttercreams in your own kitchen.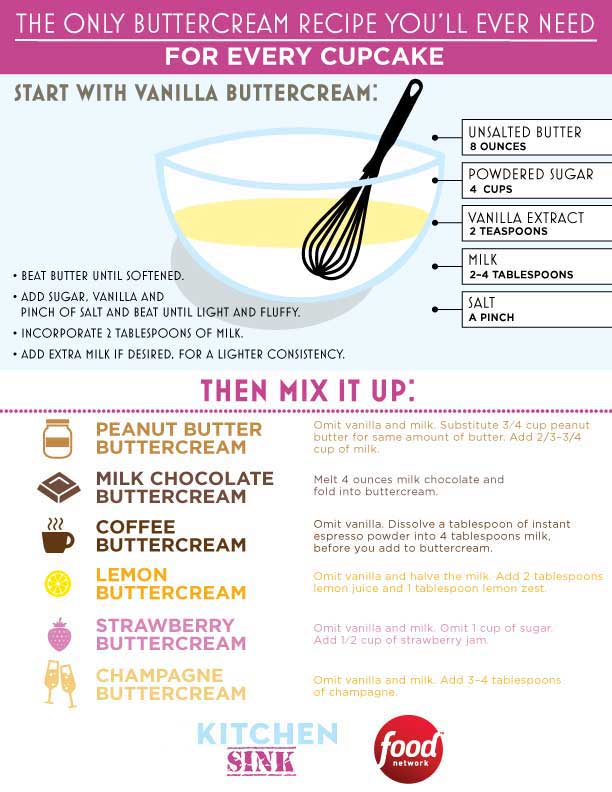 Dress up a base of creamy vanilla buttercream with bold mix-ins.