A kitchen thermometer used for testing the temperature during the preparation of candy, syrups, jams, jellies and deep fat. It should register from 100° to 400°F. Choose a thermometer that is easy to handle in hot mixtures, such as one with a plastic handle. Many have adjustable hooks or clips so the thermometer can be attached to a pan. There are dual-purpose thermometers with readings both for candy and deep fat.

From The Food Lover's Companion, Fourth edition by Sharon Tyler Herbst and Ron Herbst. Copyright © 2007, 2001, 1995, 1990 by Barron's Educational Series, Inc.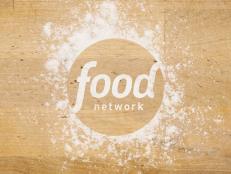 Millions of people get sick from undercooked food each year— many chalk it up to a stomach bug or the flu, but oftentimes the cause is the food in your own home. Using a thermometer makes sure you've killed those pesky bacteria lurking in your food.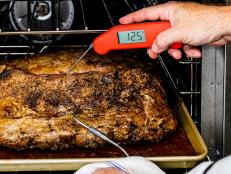 No more poking or cutting into the meat to find out if it is cooked through ever again.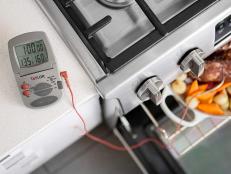 This tool is the perfect kitchen assistant for life's most precious meals.