Pronunciation: [SHAR-luht]

This classic molded dessert begins with a mold lined with sponge cake, ladyfingers or buttered bread. The traditional charlotte mold is pail-shaped, but almost any mold is acceptable. The lined mold is then filled with layers (or a mixture) of fruit and custard or whipped cream that has been fortified with gelatin. The dessert is chilled thoroughly and unmolded before serving. Charlotte russe, said to have been created for the Russian Czar Alexander, is a ladyfinger shell filled with the ethereal bavarian cream, and decorated elaborately with whipped-cream rosettes. The classic apple charlotte is a buttered-bread shell filled with spiced, sautéed apples. Unlike other charlottes, this one is baked and served hot.

From The Food Lover's Companion, Fourth edition by Sharon Tyler Herbst and Ron Herbst. Copyright © 2007, 2001, 1995, 1990 by Barron's Educational Series, Inc.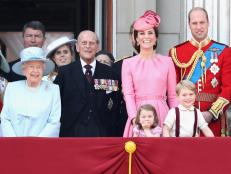 Add hot curries to the list of foods the 4-year-old royal enjoys.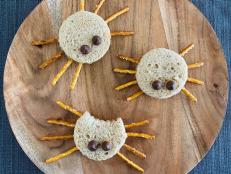 Kate Middleton's kids love it — and we bet your little ones will too!