Related to the onion and leek, this fragrant herb has slender vivid green hollow stems. Chives have a mild onion flavor and are available fresh year-round. Look for those with a uniform green color and no signs of wilting or browning. Store in a plastic bag in the refrigerator up to a week. Fresh chives can be snipped with scissors to the desired length. They're delicious in many cooked dishes but should be added toward the end of the cooking time to retain their flavor. Both chives and their edible lavender flowers are a tasty and colorful addition to salads. Frozen and freeze-dried chives are also available in most supermarkets. Chives are a good source of vitamin A and also contain a fair amount of potassium and calcium.

From The Food Lover's Companion, Fourth edition by Sharon Tyler Herbst and Ron Herbst. Copyright © 2007, 2001, 1995, 1990 by Barron's Educational Series, Inc.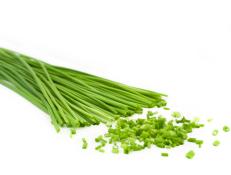 Learn why chives are so good for you, then try our mouthwatering chive recipes.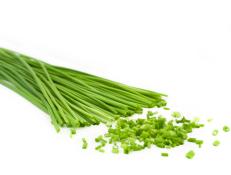 Chives are, by far, one of my favorite herbs: They're crisp, fresh, and their mild onion flavor can brighten any dish. Find out three of my favorite ways to use this smallest member of the onion family.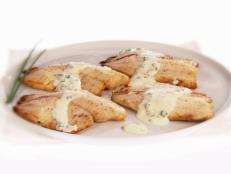 Husband-tested and husband-approved: super-simple broiled tilapia with a sauce made from pantry staples.