Thought to have been brought to America by the Chinese railroad laborers, chow-chow is a mustard-flavored mixed-vegetable-and-pickle relish. Originally, the term was used to describe a Chinese condiment of orange peel and ginger in a heavy syrup.

From The Food Lover's Companion, Fourth edition by Sharon Tyler Herbst and Ron Herbst. Copyright © 2007, 2001, 1995, 1990 by Barron's Educational Series, Inc.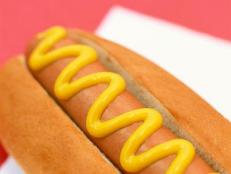 Whether it's a little league field or a new professional stadium, ballpark food options have exploded (and so have the calorie counts). Don't strike out -- try these tips.