An inexpensive beef cut taken from between the neck and shoulder blade. The most popular cuts of chuck are roasts and steaks. Chuck roasts usually include a portion of the blade bone, which is why they're sometimes referred to as blade pot roasts. For maximum tenderness, chuck cuts must be cooked slowly, as in stewing or braising.

From The Food Lover's Companion, Fourth edition by Sharon Tyler Herbst and Ron Herbst. Copyright © 2007, 2001, 1995, 1990 by Barron's Educational Series, Inc.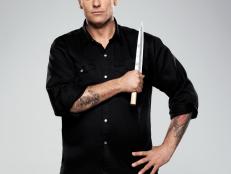 Pork sandwich, bagels, hot dogs and more are some of Cooking Channel host Chuck Hughes favorite dishes to eat in his hometown of Montreal.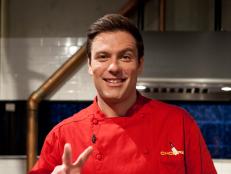 Get to know Chef and Cooking Channel star Chuck Hughes, who will be appearing on the new season of Chopped All-Stars.