vinegar made from cider, usually apple.

From The Food Lover's Companion, Fourth edition by Sharon Tyler Herbst and Ron Herbst. Copyright © 2007, 2001, 1995, 1990 by Barron's Educational Series, Inc.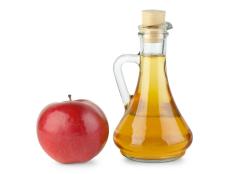 There's nothing better than apple cider vinegar for salad dressing and BBQ sauce, but this ingredient has gained popularity as a cure-all tonic -- is it worth the hype?.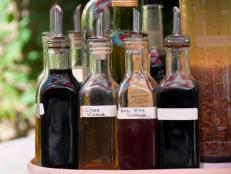 With so many varieties of vinegar available, choosing the right vinegar to compliment your dish can get confusing. These vinegar basics will get your taste buds on track.