Pronunciation: [kohk-oh-VAHN; kohk-oh-VAH<em>N</em>]

This classic French dish is composed of pieces of chicken, mushrooms, onions, bacon or salt pork and various herbs cooked together with red wine.

From The Food Lover's Companion, Fourth edition by Sharon Tyler Herbst and Ron Herbst. Copyright © 2007, 2001, 1995, 1990 by Barron's Educational Series, Inc.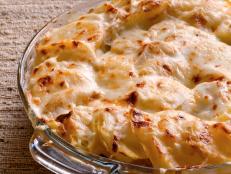 We talked to had the opportunity to speak with Ellie Krieger about her new book Comfort Food Fix. She tells us how we can eat our favorite comfort foods without worry.