Available in East Indian and Asian markets and the gourmet section of some supermarkets, curry paste is a blend of ghee (clarified butter), curry powder, vinegar and other seasonings. It's used in lieu of curry powder for many curried dishes.

From The Food Lover's Companion, Fourth edition by Sharon Tyler Herbst and Ron Herbst. Copyright © 2007, 2001, 1995, 1990 by Barron's Educational Series, Inc.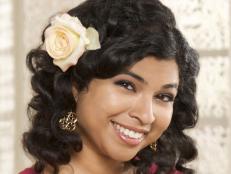 Aarti proves that curry is not just a powder by making four distinct curry dishes.