To mix a solid, cold fat (such as butter or shortening) with dry ingredients (such as a flour mixture) until the combination is in the form of small particles. This technique can be achieved by using a pastry blender, two knives, a fork or fingers (which must be cool so as not to melt the fat). A food processor fitted with a metal blade does an excellent job of cutting fat into dry ingredients, providing the mixture is not overworked into a paste.

From The Food Lover's Companion, Fourth edition by Sharon Tyler Herbst and Ron Herbst. Copyright © 2007, 2001, 1995, 1990 by Barron's Educational Series, Inc.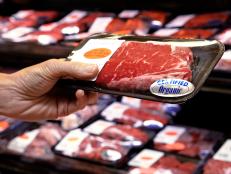 Depending on your needs, some cuts are better than others.