A tiny "hourglass" that holds just enough sand to run from top to bottom in 3 minutes, the time it takes to soft-boil an egg.

From The Food Lover's Companion, Fourth edition by Sharon Tyler Herbst and Ron Herbst. Copyright © 2007, 2001, 1995, 1990 by Barron's Educational Series, Inc.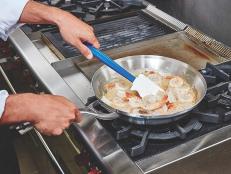 Not to mention, the most-perfect omelets!