Synthesized substances created to replace fat in a variety of foods. Some products are made of fat-free ingredients, while others are fats that have been restructured so as to provide fewer calories per gram. The following are the products currently on the market. Simplesse, manufactured by NutraSweet, is composed of milk protein and egg whites. This all-natural fat substitute is very low in calories and cholesterol free. It's used in a variety of foods including frozen dairy products, yogurt, cheese spreads and salad dressings. Leanesse, a ConAgra product, is made from oat flour (Oatrim) through a heating-and-cooling process that produces a flavorless gel that imitates the texture of fat. It's used in foods such as frozen dinners and energy bars. Procter & Gamble's Olestra is a no-calorie, sucrose-polyester fat substitute composed of sugar and fatty acids and embodied in a molecule so large that it moves right through the human system without a trace. Olestra contributes the same cooking benefits (such as crispy french fries) and flavor as fat, but without the associated risks. It's typically used in shortening, oils and snacks. Salatrim is an acronym for "short- and long-chain triglyceride molecules," of which this full-fat replacement is comprised. In layman's terms these are processed vegetable oils that are more difficult for the human body to absorb. Sometimes referred to as a lowfat fat, Salatrim is classified as a saturated fat. However, compared to traditional fat's 9 calories per gram, it has 5 calories per fat gram (in the United States) or 6 calories per fat gram (per European regulations). It's used in baked goods, dairy products and confections but can't be used for frying. Enova oil, a trademark of ADM Kao LLC, is a combination of soy and canola oils that has been restructured through a patented process so less of it is stored as fat in the human body. Clinical studies in Japan and the United States have shown that using this converted oil may reduce fat mass and body weight. Per tablespoon, Enova oil is comprised of 8 grams of polyunsaturated fat, 5 grams of monounsaturated fat and only 0.5 gram saturated fat. It was introduced to the Japanese market in 1999 (as Econa Healthy Cooking Oil) and has been approved by the Japanese Ministry of Health, Labor and Welfare (similar to the United States' FDA). The FDA has acknowledged Enova oil's gras status. See also fats and oils.

From The Food Lover's Companion, Fourth edition by Sharon Tyler Herbst and Ron Herbst. Copyright © 2007, 2001, 1995, 1990 by Barron's Educational Series, Inc.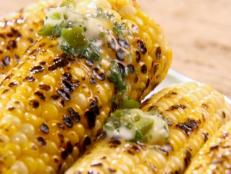 Mexican Made Easy's Marcela Valladolid shares her dictionary for making Mexican cooking a breeze.