1. A light dessert of stiffly beaten, sweetened egg white mounds that have been poached in milk, then floated in a thin custard sauce. The dessert is also known as oeufs à la neige, "snow eggs." 2. In France, île flottante ("floating island") is liqueur-sprinkled sponge cake spread with jam, sprinkled with nuts, topped with whipped cream and surrounded by a pool of custard.

From The Food Lover's Companion, Fourth edition by Sharon Tyler Herbst and Ron Herbst. Copyright © 2007, 2001, 1995, 1990 by Barron's Educational Series, Inc.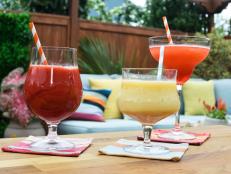 You can't have a pool party without your floaters--liqueurs that float on the top of your drink! The Kitchen has 3 frozen cocktail floater ideas perfect for poolside sipping.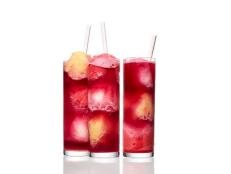 Try a new take on sangria this summer: sparkling red wine poured over fruit sorbet.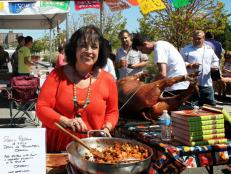 Get a taste of the Fourth Annual Pig Island, held in Red, Hook, Brooklyn on September 7, 2013.