Also known as lyophilization, freeze-drying is a method of dehydrating a food (or any perishable item, such as blood plasma) by freezing it and subjecting it to a vacuum. This allows the ice to break free and form a vapor that's easily extracted. This instant ice crystal-to-vapor process is called sublimation. The dehydrated food is immediately packaged and sealed before moisture can be reabsorbed. Moisture contributes to decay and freeze-dried foods have almost none, which means they may be stored at room temperature for many years. They're also much lighter due to lack of water weight, particularly foods like fruit, which are 80 to 90 percent water. Foods that have been freeze-dried have microscopic pores where the ice crystals once were. When the substance is reconstituted with water, these areas are ready for quick absorption. Of all the techniques for drying food, freeze-drying has the least impact on flavor and texture. Such foods have proven invaluable for military and astronaut use, as well as for hikers.

From The Food Lover's Companion, Fourth edition by Sharon Tyler Herbst and Ron Herbst. Copyright © 2007, 2001, 1995, 1990 by Barron's Educational Series, Inc.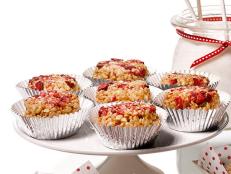 Learn why Food Network Kitchens loves to used freeze dried fruit in its recipes!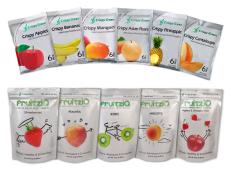 We're giving away one 6-pack of each Crispy Fruit flavor and two bags of each FruitziO flavor to two lucky, randomly selected commenters.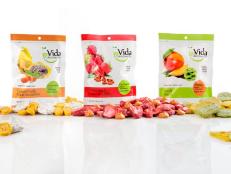 We're giving away 12 bags of goVida (four of each flavor) to two lucky, randomly-selected commenters.