1. In cooking, "frost" means to cover and decorate a cake with a frosting or icing. 2. To chill a glass in the freezer until it's frosted with a thin coating of ice crystals.

From The Food Lover's Companion, Fourth edition by Sharon Tyler Herbst and Ron Herbst. Copyright © 2007, 2001, 1995, 1990 by Barron's Educational Series, Inc.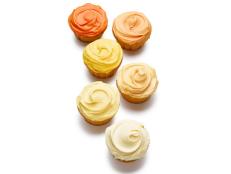 Make frosting in amazing new colors — with just a basic box of food coloring.