A cake recipe submitted by a Dallas homemaker to a local newspaper in 1957. The name comes from the fact that one of the ingredients is Baker's German's Sweet Chocolate, a chocolate bar similar to milk chocolate developed in the mid-1800s by Sam German for Baker's Chocolate Company. Over the years the apostrophe and the "s" were dropped and this dessert simply became German chocolate cake. The layers are based on chocolate and buttermilk, and the vanilla-flavored cooked frosting and filling contain pecans and coconut. Pundits suggest the cake was probably created prior to 1957, as there were numerous cakes in the South that used buttermilk, sweet chocolate and pecans. However, when this particular recipe was published it became an instant success and caused an immediate spike in sales of the eponymous chocolate bar. The dessert is still popular today and cake mixes are available in supermarkets, as is Baker's German's Sweet Chocolate.

From The Food Lover's Companion, Fourth edition by Sharon Tyler Herbst and Ron Herbst. Copyright © 2007, 2001, 1995, 1990 by Barron's Educational Series, Inc.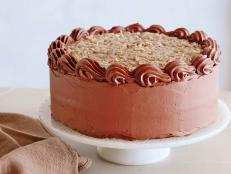 Buh-bye, sweetened shredded coconut.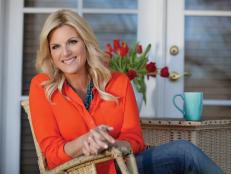 Hear from Food Network's Trisha Yearwood, find out how she celebrates Father's Day with her husband, Garth Brooks, and get her easy dessert recipe for Dad.