A method by which the heat level of a chile is measured using high performance liquid chromatography (HPLC). This technique directly measures the amount of capsaicin rather than using human sensory methods such as those employed when the scoville scale was originally developed. The Gillett method measures the chile's heat level in ASTA pungency units (named for the American Spice Trade Association). Such units are typically converted to the better-known Scoville scale at about 1 ASTA pungency unit to 15 Scoville heat units.

From The Food Lover's Companion, Fourth edition by Sharon Tyler Herbst and Ron Herbst. Copyright © 2007, 2001, 1995, 1990 by Barron's Educational Series, Inc.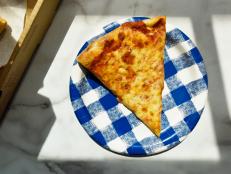 Day-old pizza doesn't have to taste stale. The Kitchen host, Jeff Mauro, has a new trick for getting melty cheese and crispy crust. He's reheating pizza his way and sharing it with you.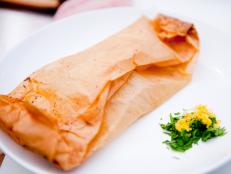 This easy cooking method doesn't use a lot of fat to flavor food, plus everything's made in one packet so there's very little cleanup required. Learn how to cook in parchment.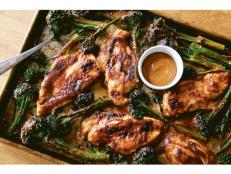 The concept of the one-pot dinner gets a makeover with Sheet Pan Suppers, a cookbook that puts one of your kitchen's most-basic tools to work for every meal.