n. A dish of finely chopped meat (roast beef and corned beef are the most common), potatoes and seasonings, usually fried together until lightly browned. Other chopped vegetables, such as green pepper, celery and onion, can also be added. Hash is sometimes served with gravy or sauce. hash v. To chop food into small pieces.

From The Food Lover's Companion, Fourth edition by Sharon Tyler Herbst and Ron Herbst. Copyright © 2007, 2001, 1995, 1990 by Barron's Educational Series, Inc.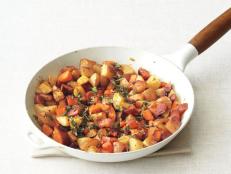 Which is better: hash browns or home fries? Vote now.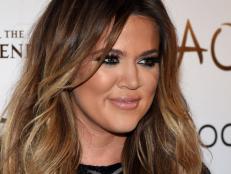 The reality TV star 'worked up an appetite' during childbirth.