There are 17 varieties of hickory trees, 13 of which are native to the United States. The extremely hard hickory wood is widely used to smoke American hams. All varieties of the hickory tree bear nuts, the most popular being the pecan, partially due to its thin shell. The common "hickory nut" has an extraordinarily hard shell, the cracking of which usually requires a hammer swung with a great deal of muscle. Hickory nuts have an excellent, rich flavor with a buttery quality due to their high fat content. They're available only in certain parts of the country and are generally sold unshelled. Hickory nuts can be used in a variety of baked goods and in almost any recipe as a substitute for pecans. See also nuts.

From The Food Lover's Companion, Fourth edition by Sharon Tyler Herbst and Ron Herbst. Copyright © 2007, 2001, 1995, 1990 by Barron's Educational Series, Inc.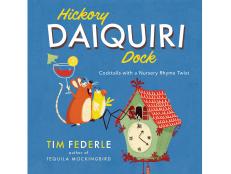 Squeeze happy hour in right after bedtime with nursery rhyme-inspired cocktails garnished with a twist of humor in Tim Federle's new book, Hickory Daiquiri Dock.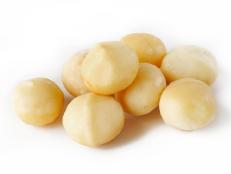 Buttery, heart-healthy macadamia nuts are good for more than just snacking -- grind them into nut butter, use as a coating for fish or add them to baked goods,