Pronunciation: [YAH-ger-my-ster]

A 70-prrof, reddish-brown German liqueur with an intensely bitter herb character, edged with cola and a touch of chocolate in the aftertaste. It's a complex blend of 56 different herbs plus fruits, spices, barks, resins and seeds. Serve Jägermeister (German for "hunt master") icy cold to help tame its assertive flavor.

From The Food Lover's Companion, Fourth edition by Sharon Tyler Herbst and Ron Herbst. Copyright © 2007, 2001, 1995, 1990 by Barron's Educational Series, Inc.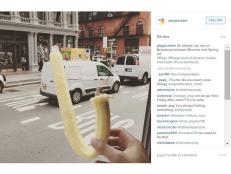 This cone may look funny, but it's supposed to prevent drips and taste like Corn Pops.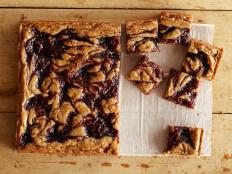 Get the recipe for Jeff Mauro's PB and J Blondie, part of Food Network's 12 Days of Cookies.