1. A small, mound-shape, baked meringue, which often contains chopped nuts, cherries or coconut. The texture of a kiss is light and chewy. 2. The term also applies to small one-bite candies, usually commercially produced.

From The Food Lover's Companion, Fourth edition by Sharon Tyler Herbst and Ron Herbst. Copyright © 2007, 2001, 1995, 1990 by Barron's Educational Series, Inc.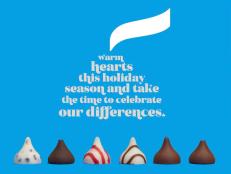 The chocolate maker is scrambling to address customers' outrage over broken Kisses.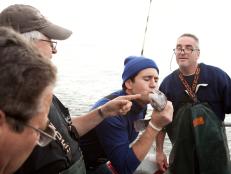 Caption this photo of Team Bobby's Alex Stein as seen on episode two of Food Network's Worst Cooks in America Season 4.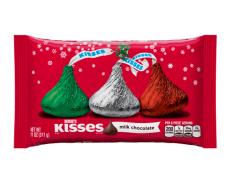 Hershey's Kiss ingredients simplified, doctors urge healthy eating during pregnancy, IHOP and Applebee's cut sugary sodas from kids' menus.