A wheat beer produced, in a small area southwest of Brussels, from 60 to 70 percent malted barley and 30 to 40 percent wheat. The mash is traditionally made in the winter when conditions are just right for a wild yeast called Brettanomyces to start spontaneous fermentation. Lambics are aged in casks anywhere from several months to several years. Younger lambic beers can be sour and slightly cloudy; older versions mellow and lose much of their sour character. A light fruity essence is sometimes infused into lambics when fruit (such as cherries or raspberries) are added to the beer during aging. See also beer.

From The Food Lover's Companion, Fourth edition by Sharon Tyler Herbst and Ron Herbst. Copyright © 2007, 2001, 1995, 1990 by Barron's Educational Series, Inc.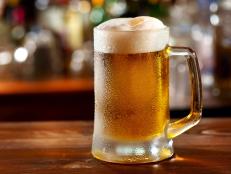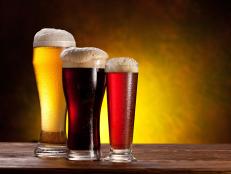 Learn how to choose a quality lager or ale.