The lungs of an animal such as a calf or pig, sometimes used in various preparations like pâtés. Lights can also be sliced and sautéed or used in a stew such as civet. Though readily available in Europe, lights are rarely seen in U.S. markets. See also variety meats.

From The Food Lover's Companion, Fourth edition by Sharon Tyler Herbst and Ron Herbst. Copyright © 2007, 2001, 1995, 1990 by Barron's Educational Series, Inc.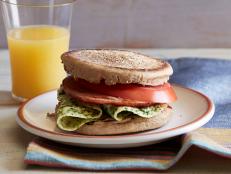 Breakfast IS the most important meal of the day. It doesn't have to be a large and complicated meal, but you do want to get a balance of nutrients from some simple and healthy ingredients (no toaster pastries, please!).