This small lemon-shaped citrus fruit has a thin green skin and a juicy, pale green pulp. Limes grow in tropical and subtropical climes such as Mexico, California, Florida and the Caribbean. Because they're an excellent source of vitamin C, limes were fed to British sailors as a scurvy preventative (the fact that was the springboard for the pejorative nickname "limey"). The two main varieties are the Persian lime (the most widely available in the United States) and the Key lime from Florida. The latter is smaller, rounder and has a color more yellow than green. Outside of Florida, the Key lime is usually found only in specialty produce markets and some supermarkets that carry gourmet produce. Though Persian limes are available year-round, their peak season is from May through August. Look for brightly colored, smooth-skinned limes that are heavy for their size. Small brown areas (scald) on the skin won't affect flavor or succulence but a hard or shriveled skin will. Refrigerate uncut limes in a plastic bag for up to 10 days. Cut limes can be stored in the same way up to five days. Sweetened or unsweetened bottled lime juice, as well as frozen lime juice and limeade, are some of the more popular lime products and are available in most supermarkets. The versatile lime has a multitude of uses, from a sprightly addition to mixed drinks (like margaritas) to a marinade for raw fish dishes (such as seviche), to the famous Key lime pie.

From The Food Lover's Companion, Fourth edition by Sharon Tyler Herbst and Ron Herbst. Copyright © 2007, 2001, 1995, 1990 by Barron's Educational Series, Inc.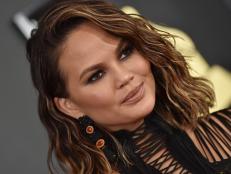 The best part is that she isn't even a lime fan.