Also called Chinese radisb, lo bok is large (about 5 pounds) and ovoid, its color is pale green on one end, fading into beige on the other. Its flesh is crisp with a distinctively sharp radish flavor. It can be found in Asian markets and some specialty produce markets. Choose firm specimens; refrigerate, tightly wrapped, for up to 1 week. Lo bok is commonly grated and served raw in salads, soups and stir fry dishes.

From The Food Lover's Companion, Fourth edition by Sharon Tyler Herbst and Ron Herbst. Copyright © 2007, 2001, 1995, 1990 by Barron's Educational Series, Inc.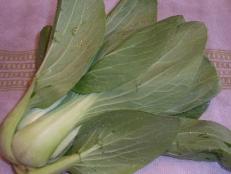 One cup of raw bok choy has only 9 calories, but includes 63% of your daily vitamin A and more than 50% of your vitamin C needs. It also has calcium and iron -- talk about a nutrient-rich leafy green!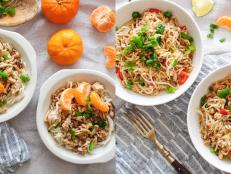 Here we have your favorite takeout recipe made right at home — for both you and your kids.