Pronunciation: [MAH-hee MAH-hee]

Though this is actually a type of dolphin, it shouldn't be confused with the dolphin that is a mammal. To avoid this misunderstanding, the Hawaiian name mahi mahi is becoming more widespread. Also called dolphinfish and dorado, mahi mahi is found in warm waters throughout the world. It's a moderately fat fish with firm, flavorful flesh. It ranges in weight from 3 to 45 pounds and can be purchased in steaks or fillets. Mahi mahi is best prepared simply, as in grilling or broiling. See also fish.

From The Food Lover's Companion, Fourth edition by Sharon Tyler Herbst and Ron Herbst. Copyright © 2007, 2001, 1995, 1990 by Barron's Educational Series, Inc.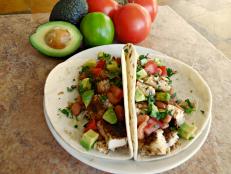 Mahi mahi is a sensational white-fleshed fish with great flavor and hearty texture, making it ideal for this healthy take on fish tacos.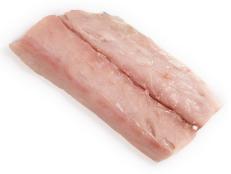 A guide to buying and preparing mahi mahi.