Pronunciation: [mah-reen-YEHR]

1. À la marinière is a French phrase meaning "mariner's style." It refers to the preparation of shellfish with white wine and herbs. It can also refer to a fish dish garnished with mussels. 2. Marinière sauce is a mussel stock–based bercy sauce enriched with butter or egg yolks.

From The Food Lover's Companion, Fourth edition by Sharon Tyler Herbst and Ron Herbst. Copyright © 2007, 2001, 1995, 1990 by Barron's Educational Series, Inc.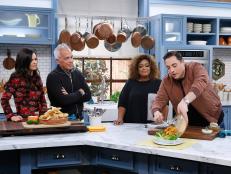 Get all the details on the upcoming premieres this weekend on Food Network.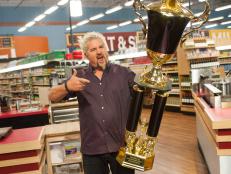 We were all rooting for him.