Pronunciation: [muhn-YEHR]

French for "miller's wife," referring to a style of cooking whereby a food (usually fish) is seasoned, lightly dusted with flour and sautéed simply in butter. Such a preparation is served with beurre meunière, which is beurre noisette flavored with lemon juice and parsley.

From The Food Lover's Companion, Fourth edition by Sharon Tyler Herbst and Ron Herbst. Copyright © 2007, 2001, 1995, 1990 by Barron's Educational Series, Inc.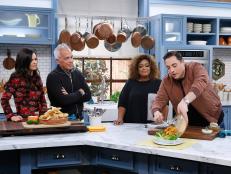 Get all the details on the upcoming premieres this weekend on Food Network.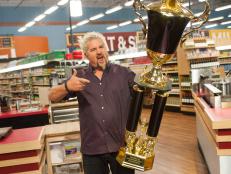 We were all rooting for him.