Pronunciation: [mih-MOH-suh]

1. A garnish so named because it resembles the yellow mimosa flower. Consisting of finely chopped, hard-cooked egg yolk, it is sprinkled over salads and vegetables. 2. A cocktail of equal parts champagne and orange juice, served icy cold but not over ice. It's a favorite with brunch.

From The Food Lover's Companion, Fourth edition by Sharon Tyler Herbst and Ron Herbst. Copyright © 2007, 2001, 1995, 1990 by Barron's Educational Series, Inc.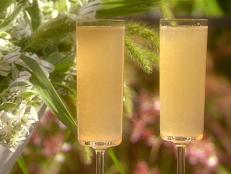 You'll feel rich clinking glasses filled with this vibrant libation made from a simple mix of fresh grapefruit, Triple Sec and Champagne.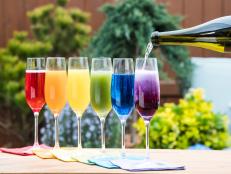 Upgrade your brunch cocktails!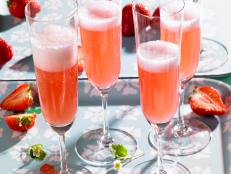 Why you need a Rossini in your hand this weekend.