To cut food into very small pieces. Minced food is in smaller pieces than chopped food. See also chop.

From The Food Lover's Companion, Fourth edition by Sharon Tyler Herbst and Ron Herbst. Copyright © 2007, 2001, 1995, 1990 by Barron's Educational Series, Inc.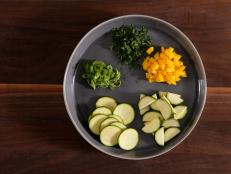 Flip through this guide to learn how to slice, chop and mince, then watch our how-to video.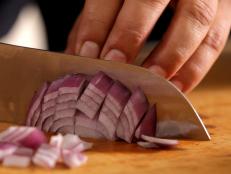 There's no need to cry over cutting up onions — these simple steps from Food Network will help you slice, dice and mince onions more quickly and evenly.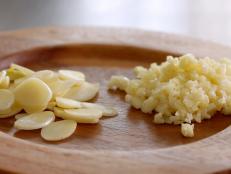 Follow this quick step-by-step guide and learn how to prepare garlic, a popular flavor base for countless recipes.