Pronunciation: [PAH-lehk pah-NEER]

In India, palak means "spinach"; paneer is a type of fresh, unripened cheese. It's logical, therefore, that palak paneer dishes contain spinach and cheese. Such dishes can include various other ingredients and be prepared in many ways. For example, palak paneer pulau is a rice dish with spinach, paneer, lemon juice and various seasonings like coriander, cayenne pepper, cumin and mustard. Palak paneer sak contains finely chopped (sometimes puréed) spinach and chiles along with various seasonings and fried cubes of paneer.

From The Food Lover's Companion, Fourth edition by Sharon Tyler Herbst and Ron Herbst. Copyright © 2007, 2001, 1995, 1990 by Barron's Educational Series, Inc.

Skip delivery and make traditional Saag Paneer at home for Meatless Monday dinner using Food Network Magazine's easy recipe.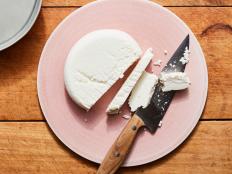 Whether you buy it or make it at home, it's great in everything from cakes to curries.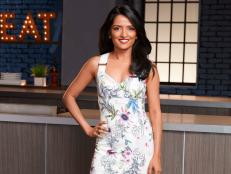 We caught up with Palak about her style in the kitchen and out.