To cook food in hot fat over moderate to high heat. Deep-fried food is submerged in hot, liquid fat. Frying (also called pan frying) or sautéing refers to cooking food in a lesser amount of fat, which doesn't cover the food. There is little difference in these two terms, though sautéing is often thought of as using less fat and being the faster of the two methods.

From The Food Lover's Companion, Fourth edition by Sharon Tyler Herbst and Ron Herbst. Copyright © 2007, 2001, 1995, 1990 by Barron's Educational Series, Inc.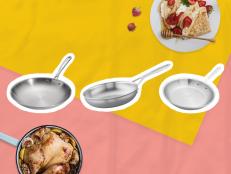 We discovered which stainless steel pans really sizzle, not to mention shallow fry, steam and saute!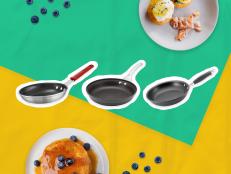 We seared, flipped and scrambled to find our favorite nonstick pans.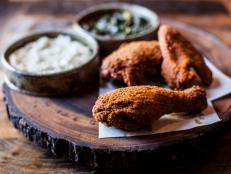 Find Food Network's top spots for hot chicken and classic, crispy legs and wings.