To dry grains or starchy vegetables like corn, peas and beans by roasting slightly without burning.

From The Food Lover's Companion, Fourth edition by Sharon Tyler Herbst and Ron Herbst. Copyright © 2007, 2001, 1995, 1990 by Barron's Educational Series, Inc.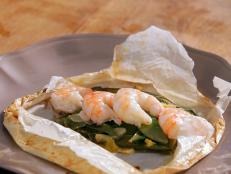 How to cook in parchment paper, a healthy and easy cooking technique.