v.To remove the stone or seed of a fruit. This is most often done by using a sharp knife to cut it loose or a specialized utensil (known as a pitter) to push it out. pit n.The stone or seed of a fruit such as a cherry, peach, apricot or plum.

From The Food Lover's Companion, Fourth edition by Sharon Tyler Herbst and Ron Herbst. Copyright © 2007, 2001, 1995, 1990 by Barron's Educational Series, Inc.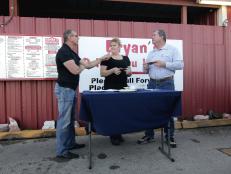 Find out how Bryan's Smokehouse is doing after their Restaurant: Impossible renovation with Food Network's Robert Irvine.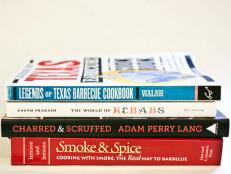 So whether you're a novice grill jockey or a seasoned backyard pit boss, the following four Food Network Library favorites will have you all fired up this summer.