The soft, white, somewhat bitter, spongy layer that lies between the outer peel and the flesh of a citrus fruit.

From The Food Lover's Companion, Fourth edition by Sharon Tyler Herbst and Ron Herbst. Copyright © 2007, 2001, 1995, 1990 by Barron's Educational Series, Inc.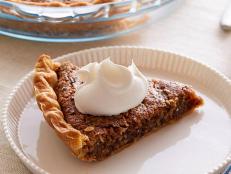 Our favorite geeky holiday, Pi Day, is upon us. What better way to celebrate 3.14 than to try a new pie recipe?