French for "pea" or "peas." Petits pois are small green peas.

From The Food Lover's Companion, Fourth edition by Sharon Tyler Herbst and Ron Herbst. Copyright © 2007, 2001, 1995, 1990 by Barron's Educational Series, Inc.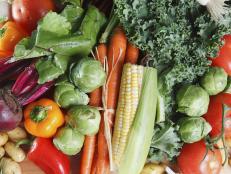 If your plans for 2015 include eating more vegetables, you don't have to stick with the same old same old. These exotic veggies are poised for a breakout this year.