1. A meal at which each guest brings a prepared dish (salad, entrée, vegetable, dessert, etc.) that is shared by everyone else. 2. Whatever food is available in the house for a meal.

From The Food Lover's Companion, Fourth edition by Sharon Tyler Herbst and Ron Herbst. Copyright © 2007, 2001, 1995, 1990 by Barron's Educational Series, Inc.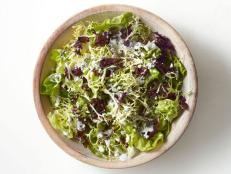 Attending a potluck dinner for the holidays? Whether you're driving or flying, here are easy and healthy ideas that will save the day.