see cookware and bakeware materials

From The Food Lover's Companion, Fourth edition by Sharon Tyler Herbst and Ron Herbst. Copyright © 2007, 2001, 1995, 1990 by Barron's Educational Series, Inc.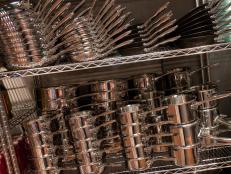 As far as a set of pots and pans goes, I think a small, medium and large sauté pan and a large, heavy-bottomed pot for boiling a good amount of water for pasta and stocks are a great start to a collection.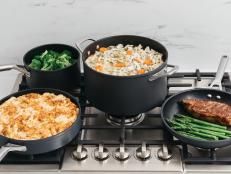 Consider them a nonstick, stainless steel and cast iron in one!