Pronunciation: [poo-TEEN]

The ultimate in French-Canadian junk food, poutine is a mélange of warm french fries, topped with fresh cheese curds, then smothered with gravy. The subject of the gravy is widely debated—some say it should be beef, others declare chicken gravy is the only way to go, and still others proclaim a spicy barbecue sauce is the answer. This Québécois favorite is consumed while hot with a fork.

From The Food Lover's Companion, Fourth edition by Sharon Tyler Herbst and Ron Herbst. Copyright © 2007, 2001, 1995, 1990 by Barron's Educational Series, Inc.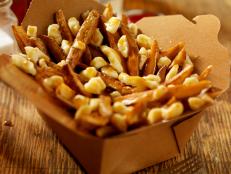 Gravy-topped fries with cheese curds, by any other name...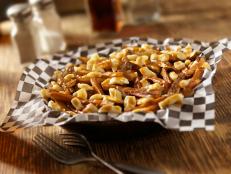 Cozy up with Canada's comfort-food staple: a gravy-soaked plate of salty fries and springy cheese curds.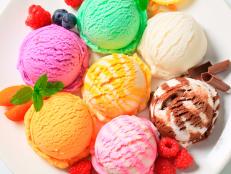 Why do we seek out oddities, when the flavors we already have — including chocolate chip and mint chip, cookies 'n' cream, and fudge ripple — are so delicious? Here's the scoop.