1. Fruit cooked with sugar and usually pectin, used as a spread for bread. Preserves differ from jam in that the fruit is left in medium to large chunks rather than being puréed. See also conserve; jelly.2. To prepare foods so that they can be kept for long periods of time without spoiling or deteriorating. Depending on the food and the length of time it's to be stored, preserving can be accomplished in a number of different ways including refrigeration, freezing, canning, salting, smoking, freeze-drying, dehydrating and pickling.

From The Food Lover's Companion, Fourth edition by Sharon Tyler Herbst and Ron Herbst. Copyright © 2007, 2001, 1995, 1990 by Barron's Educational Series, Inc.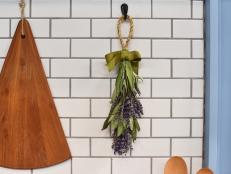 Dry and store your fresh summer herbs so you can enjoy them into fall!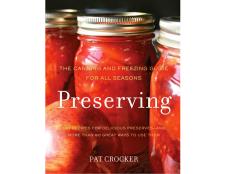 We're giving away one copy of Preserving: The Canning and Freezing Guide for All Seasons to one lucky, randomly-selected commenter.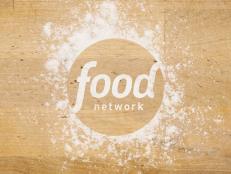 Tips for storing your favorite fresh foods