An exotic and complex Moroccan spice blend that, depending on the preparer, can contain up to 50 ingredients. Ras el hanout means "head of the shop," purportedly because shop owners create their own unique blend, which can include ginger, anise, cinnamon, nutmeg, peppercorns, cloves, cardamom, dried flowers (such as lavender and rose), nigella, mace, galangal and turmeric. Traditionally, this spice blend also includes aphrodisiacs like the Spanish fly beetle.

From The Food Lover's Companion, Fourth edition by Sharon Tyler Herbst and Ron Herbst. Copyright © 2007, 2001, 1995, 1990 by Barron's Educational Series, Inc.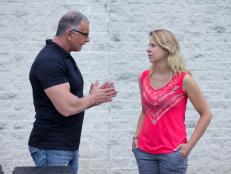 Find out how El Bistro is doing after its transformation on Food Network's Restaurant: Impossible.