Rhode Island Greening apple
A large, green to yellow-green fruit renowned as a cooking apple. It has a sweet-tart flesh that seems to intensify in flavor when cooked, which is why most of the crop is sold for commercial processing (applesauce, pies and so forth). See also apple.

From The Food Lover's Companion, Fourth edition by Sharon Tyler Herbst and Ron Herbst. Copyright © 2007, 2001, 1995, 1990 by Barron's Educational Series, Inc.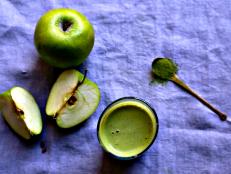 When made with warm apples, this smoothie is like having breakfast and a cup of tea in one.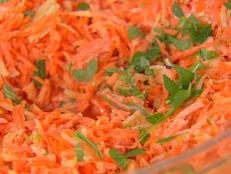 With less than 90 calories per serving and full of vitamin A (good for healthy eyes and hair), this easy carrot salad whips up in no time. Try it as a side for any sandwich or light dinner.