Actually American in origin, this salad dressing includes mayonnaise, pimiento, chili sauce (or ketchup), chives and various herbs. Some think that the "Russian" title comes from the fact that earlier versions of this dressing contained caviar, for which Russia has long been famous.

From The Food Lover's Companion, Fourth edition by Sharon Tyler Herbst and Ron Herbst. Copyright © 2007, 2001, 1995, 1990 by Barron's Educational Series, Inc.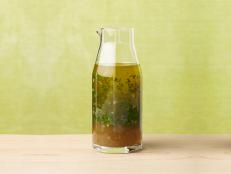 Give weeknight salads a makeover with dozens of new dressings from Food Network Magazine.