Salad dressing, either a vinaigrette or an emulsion, can be an accompaniment to salad. It is also a synonym for mayonnaise, a thick, creamy dressing that's an emulsion of vegetable oil, egg yolks, lemon juice or vinegar, and seasonings. If egg yolks aren't used, the product is called salad dressing, which is also sweeter than mayonnaise. Commercial mayonnaise (which must contain at least 65 percent oil by weight) sometimes contains other additions including emulsifiers and sweeteners.

From The Food Lover's Companion, Fourth edition by Sharon Tyler Herbst and Ron Herbst. Copyright © 2007, 2001, 1995, 1990 by Barron's Educational Series, Inc.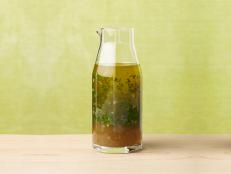 Give weeknight salads a makeover with dozens of new dressings from Food Network Magazine.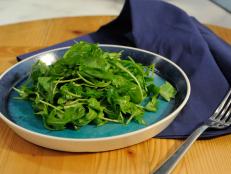 Start with GZ's go-to vinaigrette, then dress it up with additional ingredients for bold flavors and textures.