Saute means to cook food in a small amount of fat, which doesn't cover the food, over moderate to high heat. Sauteing is similar to frying, in which food is cooked in hot fat; deep-fried food is submerged in hot liquid fat. There is little difference in these two terms, though sauteing is often thought of as using less fat and being the faster of the two methods.

From The Food Lover's Companion, Fourth edition by Sharon Tyler Herbst and Ron Herbst. Copyright © 2007, 2001, 1995, 1990 by Barron's Educational Series, Inc.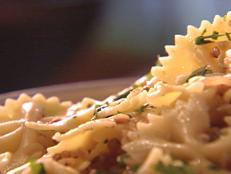 Ever since I was a little girl, kasha with bowties was my comfort food. Kasha, or buckwheat, is a fiber-rich whole grain that cooks up with water in about 10 minutes. Flavored with sautéed onions and mixed with bowtie pasta, it's a combo that everyone will love!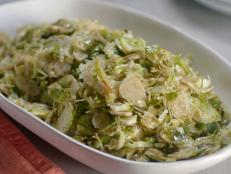 You're one common kitchen appliance and only four ingredients away from a 5-star dish.