A technique by which the scales are removed from the skin of a fish, generally with a dull knife or a special kitchen tool called a fish scaler. Working from the tail to the head, the scales are scraped in the opposite direction from which they lie.

From The Food Lover's Companion, Fourth edition by Sharon Tyler Herbst and Ron Herbst. Copyright © 2007, 2001, 1995, 1990 by Barron's Educational Series, Inc.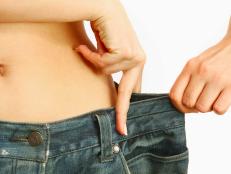 These 5 cues are more important than a number on a scale.