Pronunciation: [SKAM-pee]

1. The Italian name for the tail portion of any of several varieties of lobsterettes, the most well known being the Dublin Bay prawn. Scampo is the singular form of the word. 2. On U.S. restaurant menus, the term is often used to describe large shrimp that are split, brushed with garlic oil or butter and broiled.

From The Food Lover's Companion, Fourth edition by Sharon Tyler Herbst and Ron Herbst. Copyright © 2007, 2001, 1995, 1990 by Barron's Educational Series, Inc.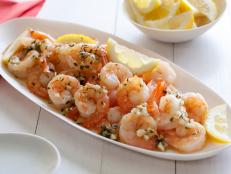 Check out Food Network's top-five shrimp scampi recipes below to find classic and creative takes on this quick-fix dish from Giada, Bobby, Ina and more chefs.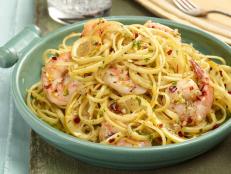 With summer just around the corner, it's time to say goodbye to the heavy, creamy sauces that are a staple in winter comfort food.